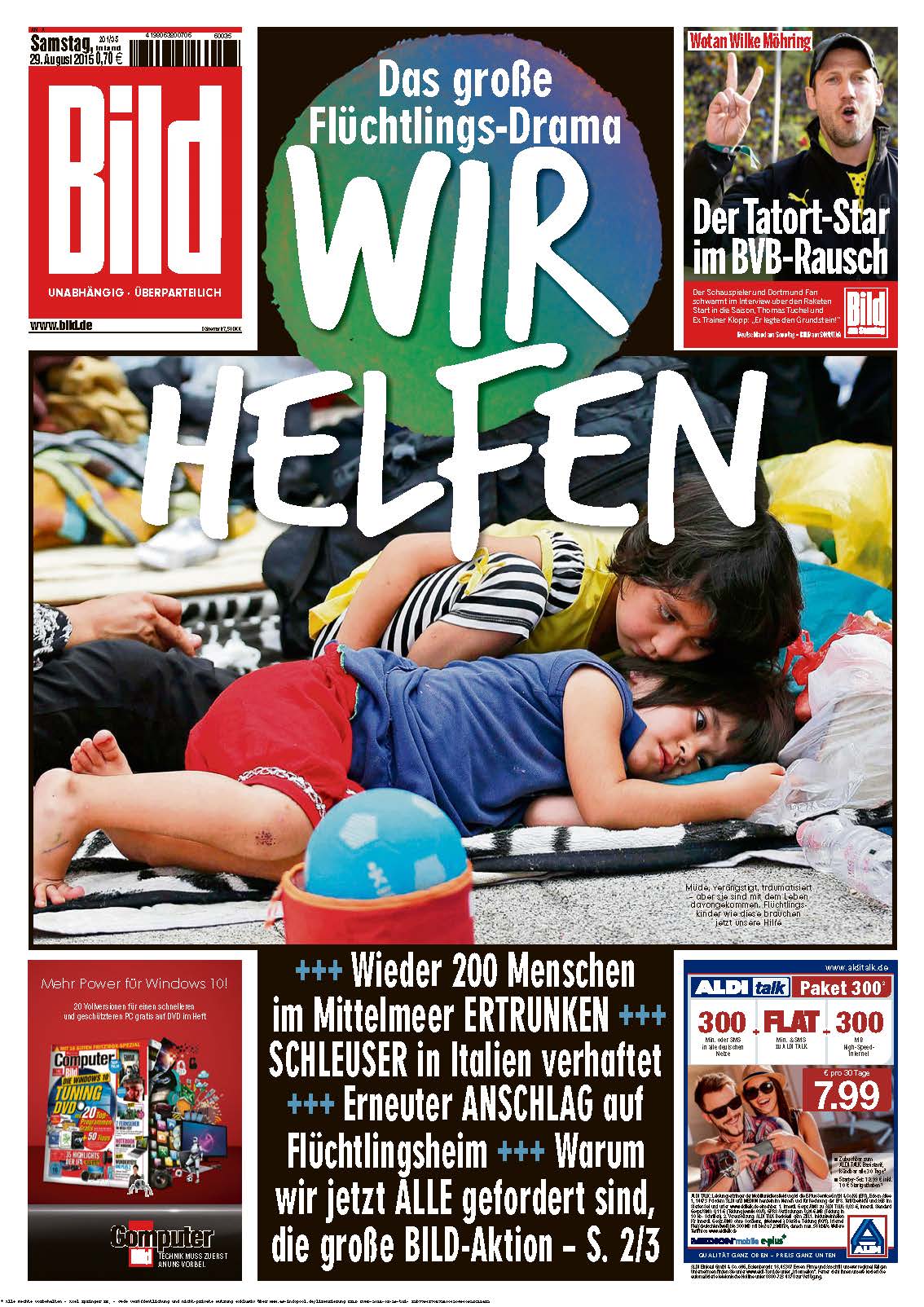 Courtesy Bild
Recently, I helped an
honors program
student in my upcoming GERM 2020 course design an independent research project. Since he will be studying at the University of Aachen next academic year and since he hopes to join the foreign service later, I suggested he develop a project on the Syrian refugee crisis, its global context, and the role that the city of Aachen is playing as it develops. He will contact (and hopefully volunteer at) a refugee shelter in Aachen, but while he is gathering background information about the social, political, and cultural impact of the crisis, I'll be sure to share this article with him:
http://www.bloomberg.com/news/articles/2015-12-08/how-germany-s-right-wing-tabloid-learned-to-love-refugees
Unfortunately the article is not in German, but it does explore how the cultural institution (for better or worse) that is Germany's
Bild
newspaper is shifting with popular opinion.
Any other suggestions for where my student should start with this project?